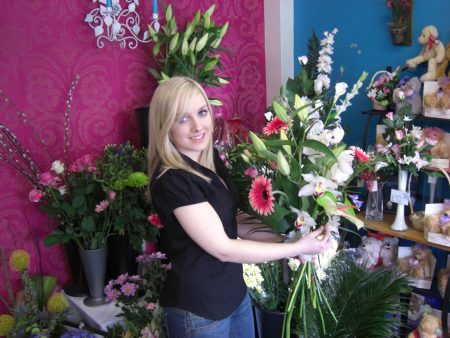 Amanda Brockwell | Amanda's Blue Orchid Florist, Couture Fascinators & Amanda's Pixel Art
Age started in business: 19
"I went to Sydney Smith School in West Hull and started work in a local florists and newsagents. I first had my business idea when I was aged 19 with lots of hope, only to be laughed at by landlords and wholesalers who wouldn't give me credit."
"I then heard about the
John Cracknell Youth Enterprise Bank
. Having met Maureen Foers OBE, its chair, I submitted an application and received a grant of £700 in 2008 alongside business advice. I set up my florist shop on Hessle Road, which was opened by the then Lord Mayor Cllr Brenda Petch. I had an army of customers who loved my range – but it wasn't easy and I made plenty of mistakes! Perseverance paid off and I went on to be
Hull's Young Entrepreneur of the Year
in 2009."
"I have made several appearances as part of Global Entrepreneurship Week alongside
BBC Apprentice
stars Claire Young and Ruth Badger. After six years I closed my business to peruse a normal family life and got married to Chris and had a son, though I did buy and sell things on eBay to keep my hand in. In 2016 I decided to make an official comeback working from home as a wedding and events florist, continuing with my hats and fascinators business and starting a fresh new company which explores my artistic hobbies."
TOP TIP
"Don't let anyone put you down. If you believe you can do it, go for it! Work out your expenses – rent and bills can be high, they have to be paid before you can make a profit. Don't undervalue your product! And you can always ask for support from Women's Enterprise in the Humber and the
John Cracknell Youth Enterprise Bank
."
Find Amanda on Facebook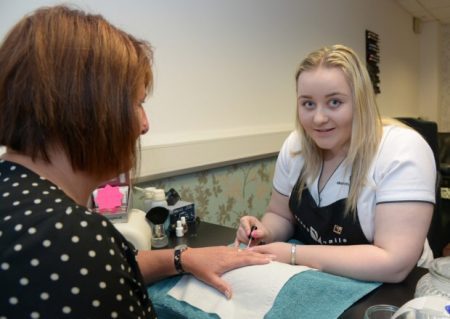 Amy Chisholm | Deja Vu Beauty Salon
Age started in business: 17
"I first started out in business at 17-years-old providing the general public with nail enhancements. At the same time I was studying in Bridlington at East Riding College by training to progress my skills further in beauty therapy. Shortly after I qualified as a beauty therapist, I carried on working in the salon where I rented a chair. However, that Christmas the owner of the salon was leaving and I would no longer be able to operate in that way. We had a meeting and on 1 January 2015 I became the owner of the salon."
"Then I started to build my business up, offering more treatments and I looked into redecorating my premises. I contacted Bridlington's Business Centre and had support there for my business and I also got in contact with the
John Cracknell Youth Enterprise Bank
and I applied for a grant to build up my business more. Charles and Mike came out to meet me to see what my plans were. The reason I applied for the grant was to buy beauty equipment and furniture so I could carry on with my business."
"The
John Cracknell Youth Enterprise Bank
granted me £950 and that was enough for me to buy everything I needed to carry on. I then entered the
Badgers Sett Enterprise Challenge
and came second and won £500. I used this money to further my business more."
"My business is very established now with myself, one fully qualified therapist and a beauty apprentice and I am hopeful that I will soon be able to employ another beauty apprentice."
TOP TIP
"However young you are, never doubt that you can't build up your business. Always ask people for support: colleges, business centres, support centres, the
John Cracknell Youth Enterprise Bank
, etc. And as regards taking on staff for your business, try all routes and you'll find what will suit your business."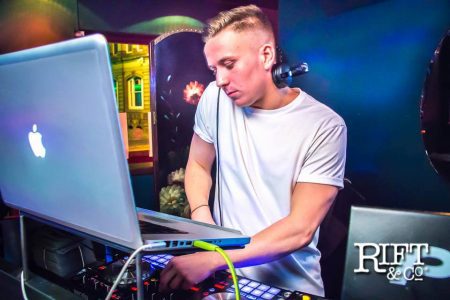 Ben Rainey | DJ/entertainment
Age started in business: 19
"After getting funded by the
John Cracknell Youth Enterprise Bank
through Charles and Mike, my DJing career went from strength to strength. It helped me take the stress out of funding the start-up costs of equipment and meant that I could focus on developing my skills to become a Club Level DJ."
"Within the last two years I have worked in some of the biggest clubs in the North East: mainly The Sugarmill and Revolution Bar in Hull, but I also have played guest DJ sets in Leeds, Manchester and Sheffield. I also got the opportunity of a main set at a festival in Driffield in front of 2,500 people which was an amazing experience. I am also part of an event called House of Tequila which is in Hull and runs monthly and has a massive following and reputation."
"The funding helped me out by paying for equipment I needed upfront to start DJing such as a laptop, decks, headphones, insurance, cables and tuition. I have been on a DJ course in Leeds to learn some advanced skills which have helped me stand out as a DJ in the local scene. I have also invested my time and money into going and seeing other DJs play to watch and learn."
"I've connected through social media to the right people to get my name known around the UK and that has led to gigs and enquiries across the UK. I am really excited for the future of my DJing business and thanks to Charles and Mike for helping me start my journey. In 2014 I was invited to be a guest speaker at the Post 16 Enterprise event in Hull during Global Entrepreneurship Week."
TOP TIP
: "Before you go out and buy the latest equipment thinking it will do all the work for you, work on your skills, give people a reason to choose you over your competition and be confident in what you can offer them. The end product is everything, not what equipment you have."
Visit Ben's Website
Follow Ben on Twitter
Find Ben on Instagram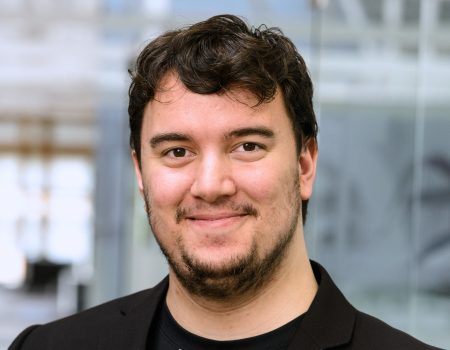 Joshua Porter | BetaJester Ltd
Games and software
Age started in business: 21
"The dream started back in the first year of university. I found a group of friends who had the same passion that I did for games and software and wanted to take it further. We all dreamed of starting our own business but thought it would follow getting jobs, making connections, money and experience in industry. We were wrong."
"We have been making games since our first year of university but our main business is bespoke software solutions and virtual reality experiences for clients. During our final year of study we searched hard for ways to implement our dream sooner and that's when we found the
John Cracknell Youth Enterprise Bank
"
"Being the only one that was eligible for the support out of our group, I inquired with Charles Cracknell about funding opportunities and after meeting with Charles and Mike Notarantonio and getting their valuable advice we gained support from the Youth Bank. This support was used to buy office equipment enabling us to produce software content, which we then started to produce for clients. However this wasn't immediate, we struggled to find solid work for many months in the beginning but we never gave up on our dream, we continued to search for work whilst improving our own knowledge and industry connections through attending as many networking events as we could.
"Eventually, we found our first piece of work and we've been building, learning and growing from every consecutive client. Now, we are producing charts showing all the work we are getting allowing us to see when we can even fit work in. We're very happy with where we are but we won't forget our roots and who helped us at the start when we needed it most."
TOP TIP
"Develop persistence. It will mean you can overcome hurdles that are put in front of you and you won't be fazed when you encounter blockades to your success. Truly committing yourself to what you want to do will not only be recognised by those around you, but will also bring you satisfaction when you achieve your goals."
Visit BetaJester's Website
Follow BetaJester on Twitter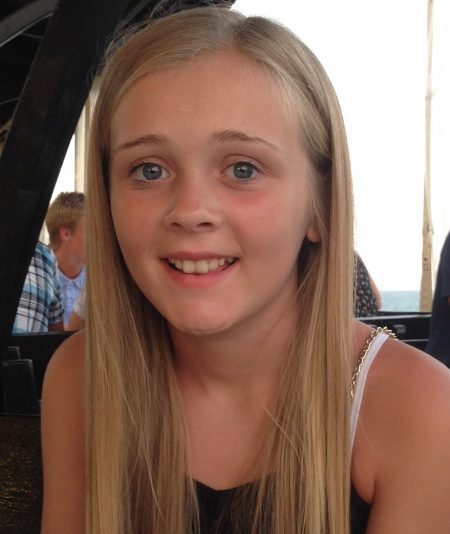 Millie Notarantonio | Millie Rose
Age started in business: 12
"I started producing personalised mugs for friends and family after my dad had received some new equipment for his workshop and was offered a small mug press and small printer which he thought would be something I might like to try, as I am quite creative."
"Once I had started to make and sell the mugs, I realised that there were lots of other things that I could use the printer for and I soon added more products to the range of things I could make for people. I even created my own character range that could be personalised with hair colour, eye colour and outfits. These proved to be really popular and I started printing these onto mugs, phone and tablet cases, compact cases and even jute bags."
"At 12 years old I applied to the
John Cracknell Youth Enterprise Bank
and was supported with a grant, which allowed me to buy a quality heat press that made a big difference to the quality and quantity of the flat items I make, like t-shirts and phone cases. I also entered and won the
Badgers Sett Enterprise Challenge
competition in 2015, winning £1,200 and was able to buy a multi press that allowed me to print an even wider range of different shaped mugs, cups and flasks"
"I have my own website where I sell my products, but I also use Facebook and Twitter to promote the things I have made for people. Most of my sales come through social media or from friends recommending me to other people. I make a lot of one-off gifts for people but I have also done many larger orders of t-shirts or mugs for businesses holding events or wanting promotional items."
"As I am still at school I do have to manage my time well due to balancing homework, time with my friends, sport and dance as well as not letting customers down – so it can be challenging sometimes, but I do get support when needed." "I really enjoy being creative and I also love being able to have my own money that I have earned myself."
TOP TIP
: "If you have an idea don't be afraid to try it no matter how young you are and if your aged 21 and under apply to the John Cracknell Youth Enterprise Bank."
Visit Millie's Website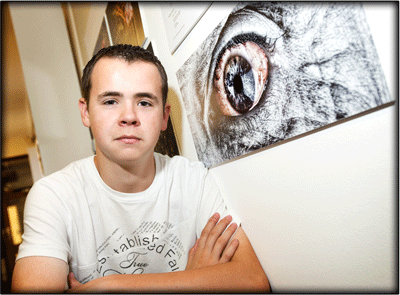 Thomas Arran | T Arran Photography
Age started in business: 17
"As a photographer with a great eye for detail, I focus on the little things that may otherwise go unnoticed. Combined with my contemporary and modern style, I have developed a diverse range of photography for clients throughout Hull and the UK. Since starting a business at the age of 17, I have established great long- standing working relationships with many of the businesses throughout the city. An office situated in the centre of Hull, supplied by Hull City Council as a result of winning the
Badgers Sett Enterprise Challenge
, has allowed me to embrace Hull's culture whilst also being accessible to any client's requests at short notice."
"Training at Hull College I undertook a two-year BTEC photography course enabling me to develop my knowledge in my lifelong passion. Completing the course with a triple distinction, I then went on to an Advanced Creative and Digital Media Apprenticeship, being the first person in the country to undertake photography as an apprenticeship. Whilst participating on an apprenticeship I still managed my business during evenings and weekends. A grant and support, provided by the
John Cracknell Youth Enterprise Bank
, allowed me to make the transition from my apprenticeship to being a full-time, self-employed photographer much more easily than would otherwise have been the case, providing me with valuable equipment and the mentorship that I required!"
"Starting a business at such a young age, I was awarded the
Hull Young Entrepreneur of the Year
award in 2013 and I am the official photographer for the
Hull Youth Enterprise Partnership
. From this I then became a mentor to other young people aiming to start businesses and I regularly give talks to photography students within the city and around the country. I am now expanding as a business and have moved into the Hull Youth Support Trust premises at 161 High Street as the next stage of my entrepreneurial journey."
TOP TIP
: "Don't turn down any opportunity when starting a business, as you never know where it may lead!"
Visit Thomas' Website
Follow Thomas on Twitter
Find Thomas on Instagram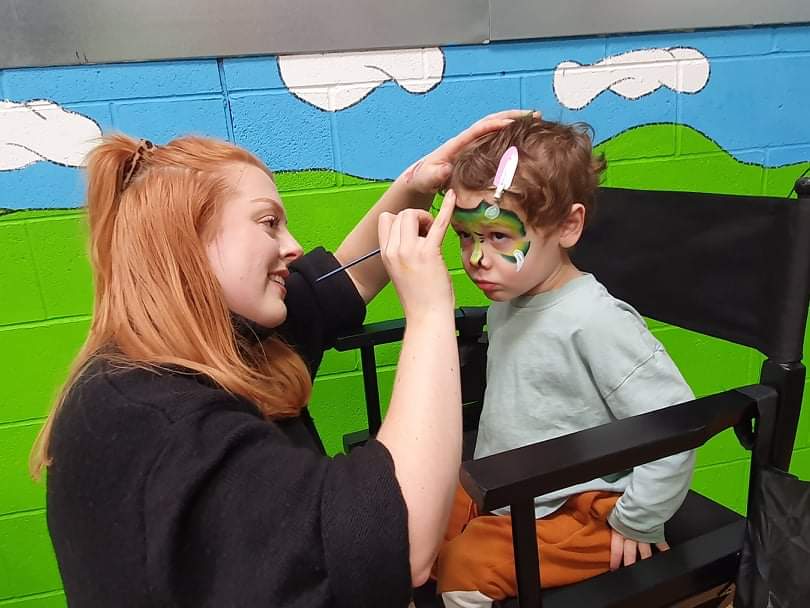 Georgia Wormald | Fairytale Face Paints Hull
Age started in business: 24
I have always been a creative and imaginative individual with a passion for art, completing my Art Foundation Diploma in 2016. I have been a part of theatre groups from a young age and was always the 'go to' for the stage makeup during show week. As well as designing and painting the stage sets and props. Enjoying art in various forms I have sold many commissions, from large, detailed family portraits and small watercolour cards, to abstract canvas' and quirky textile pieces.
Face Painting has been something I have dabbled in over the years, from charity events to family and friends' parties. During my time working in a Primary school, I did the face painting for their shows and Christmas parties, always seen as the "creative one". I also had a role written for me as a creative consultant where I did various art murals and art tutoring around the school.
It wasn't until I started performing for a friend's princess business (Little Darling's Princess Visits) that I started taking my face painting more seriously. As a business woman herself she truly believed in me and pushed me to take the risk. I realised that I had a set of skills that was worth using and nurturing, and it was something I could make money from and grow into a business.
Although I had my creative skills to build on, I had no knowledge of the business world and what was required to be a business owner. With the help of a family friend I was fortunate enough to be directed to Making Changes for Carers (MC4C) this is when my idea started to become a reality. They really helped me gain confidence and educate me for this new journey, without them I know I would have given up and seen it as a silly idea that couldn't be possible.
From engaging with the MC4C programme, so many opportunities have come about, I applied for a market test grant of £200 from the John Cracknell Youth Enterprise Bank as well a £2000 grant from the Hull City Council Additional Restriction Grant funding scheme. Without MC4C I wouldn't have known these grants even existed and this support was out there. I am now face painting for amazing business', working at large city events, and getting booked up for private parties. If you had told me this 6 months ago, I wouldn't have believed you.
To some, face painting is just a little hobby and could never be a career, but there is money to be made in this industry and my creativity doesn't just stop at face painting. I have so many exciting things planned for the future, I am just getting started.
TOP TIP "If you have a business idea, go for it. It may just be a small side hustle whilst you get on your feet but we all start somewhere. Seek all the advice you can get and stop comparing yourself to other people. When I first started I wanted to give up because I wasn't as good as the other face painters. But I am just beginning, they are 5, 10, 15 years into their business journey, it would be impossible to compare. Instead, see what they did to get to where they are now, it is no quick fix and it takes a lot of time and effort, but you'll never succeed if you don't try."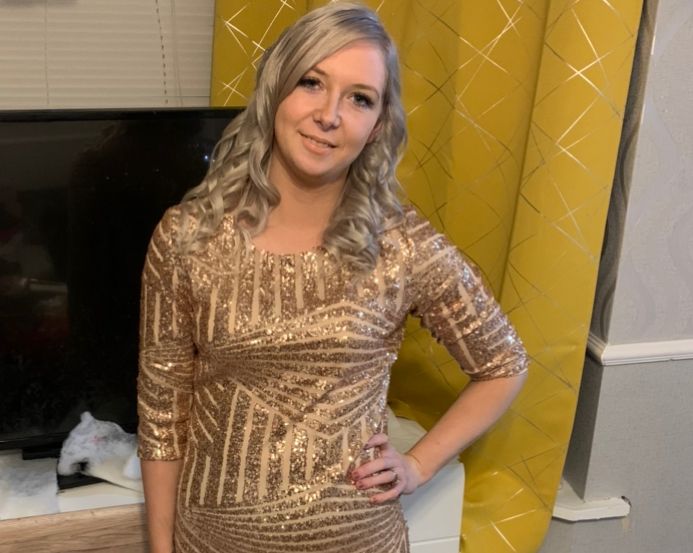 Samantha Gibson: | Creations Galore and Beautilocks hair and beauty salon
Age started in business: 21
I started making little girls hair bows when I first had my little girl at 21 years old and got more and more creative making personalised clothing, frames and prints; whilst working in a high-end hair salon in Cottingham.
COVID-19 happened and wasn't able to work in the salon due to restrictions to then which I heard about Making Changes for Carers (MC4C) by lady whom is a supporter of my business. I got in contact with Graham the business advisor. He helped me so much and got me my first grant of £200 from the John Cracknell Youth Enterprise Bank, which kick started my wax melt and soap business alongside the personalised items which is known as Creations Galore.
Graham knew I had a passion for wanting my own salon and he had contacted me about putting an application through for the Hull City Council Additional Restriction Grant for, which I did and received £2000 to put towards Creations Galore as well as to set my own hair and beauty salon called Beautilocks within a living independent home called Redwood Glades on leads road. I then won MC4C participant of the year award in 2021at the Global Entrepreneurship week award evening.
TOP TIP: You are good enough; never let anyone think you cannot do what you love doing! It takes a lot of research, time and patience but if you believe you will achieve. You can always ask MC4C and the John Cracknell youth enterprise bank.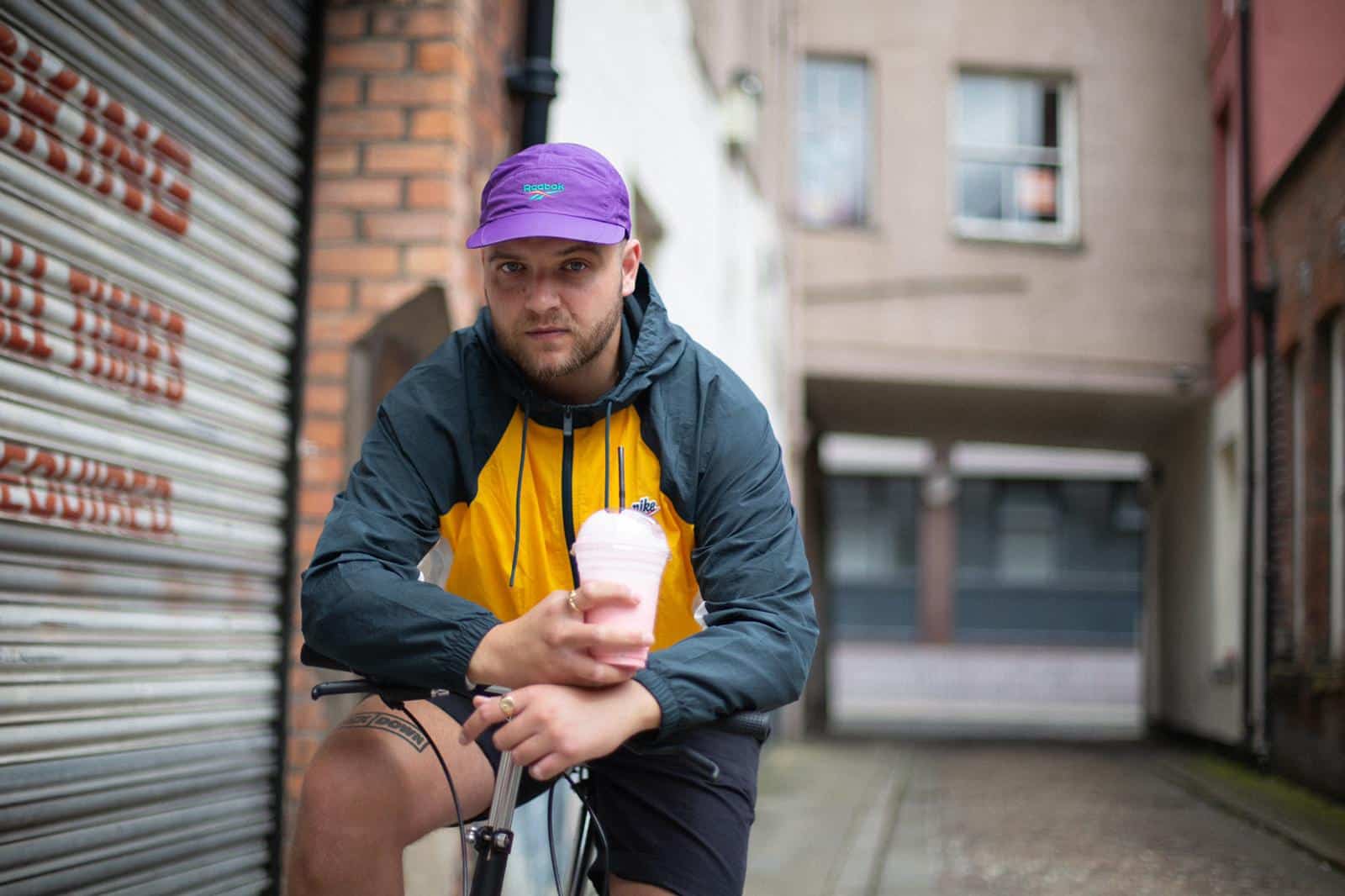 James Danville | Room 73 Studio, Artist, Producer, Recording/Mix Engineer
Age started in business:
"I went to Andrew Marvell Business And Enterprise College in East Hull. After I finished school, I worked many different part time jobs to fund myself so I could work on music in my spare time. A lot of the work I did was in retail and I really hated it as I knew it wasn't what I wanted to do but I also needed to keep these jobs to help keep a roof over my head whilst I pursued my music career."
After losing my job due to the Covid pandemic I decided to use my music skills to earn a living by offering recording/mixing services. This was something I had wanted to do for a while but was a bit scared at first as I didn't know how to run it like a business, after doing some research I found out about Making changes for careers (MC4C) so I contacted them and they guided me on the right path. They gave me a real insight of what it takes to run a business and I found it very useful.
MC4C helped me apply for the 'Market Test Grant' for £200 through the John Cracknell Youth Enterprise Bank, which I then used to help me apply for the Hull City Council Additional Restriction Grant for £2000 which got accepted. This grant really helped me out and I used it for Studio rent, Acoustic foam, Recording Microphones etc. As part of the Global Entrepreneurship week I entered a competition called 'The Adam Corbally Challenge' which was set up by the ex The Apprentice Star and the John Cracknell Youth Bank. I had to pitch my business idea via video to enter I won £500 which I was very pleased about."
I am now running my studio 'Room 73' in the middle of the city centre and business is thriving. I work with a lot of up-and-coming musicians in the city, I find it very rewarding helping an artist try to achieve what they are looking for through their artistry. I also release my own music as well as putting on local events that play Hip hop, Grime and Garage music. I would never look back at working a 9-5 ever again!
TOP TIP "Don't be scared to ask for help when you need it, every successful person has needed help with something at some point. Find something you love and go for it! Life is to short."